Habitat Garden
A energy efficient home, a lovely lot on the end of a cul-d-sac and owners wanting to surround themselves wirth nature.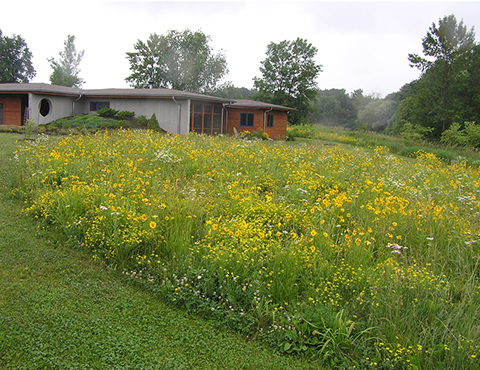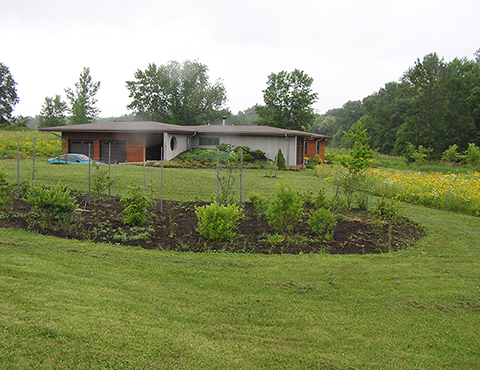 An 80 ft long planting was installed to provide a privacy screen frorm a nearby house. The installation created a beautiful natural backdrop with the added bonus of attracting birds and butterflies to this otherwise open site.
The original planting was installed in the spring of 2011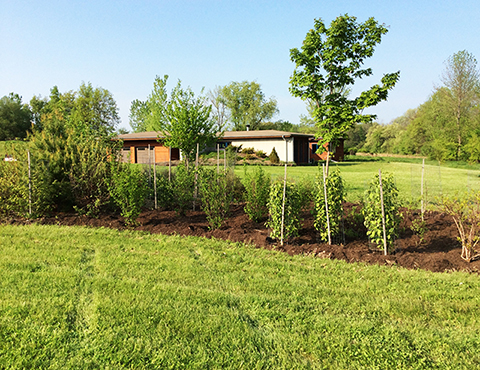 A view of the plantings 2 years after installation. The owners were so pleased with the planting they chose to expand it by 50% to create more habitat.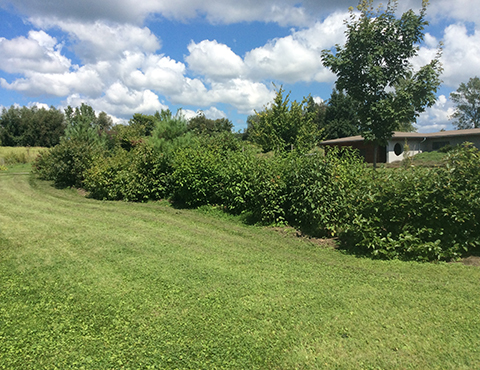 The fourth growing season after installation the shrubs have filled in. The privacy screen is functional and the birds and owners love it.
this page posted February 10, 2015