Landscaped Patio & Main Entrance
Imagine yourself having breakfast on your patio surounded by the fragrance of plants in bloom, birds twittering in the foliage and butterflies nectaring on nearby flowers.
This image has been brought to life in this design using brick pavers and an assemblage of beautiful plants.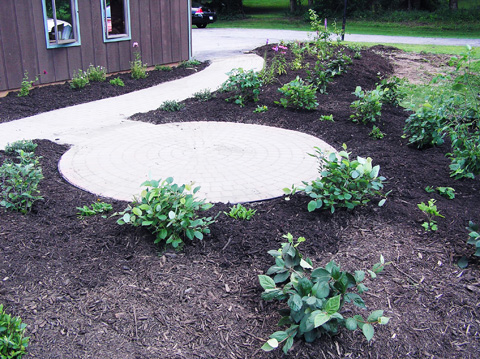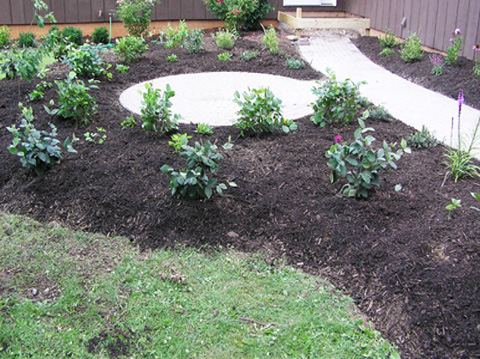 A border of Fragrant viburnums provides privacy as well as flowers and fragrance in season.
Flowering trees create vertical structure and shade, while other shrubs were selected for their low compact form, foliage and deer resistance.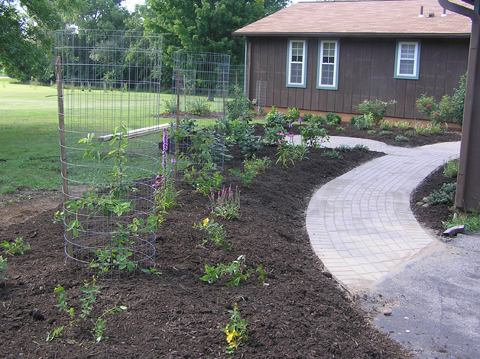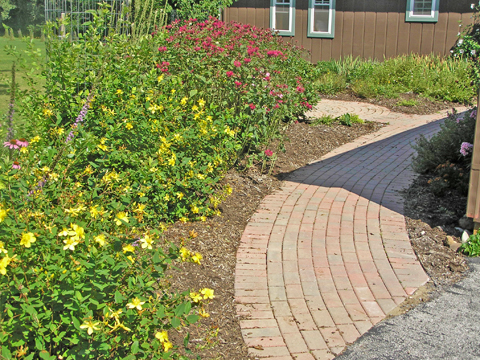 An assortment of hardy native perennials provide color throughout the season. Two years later.
Species list includes: Pagoda dogwood, Serviceberry, Viburnum judii, Fothergilla, Summersweet, Sweetspire, Fragrant sumac 'Gro-low', Potentilla, New Jersey Tea, Bearberry
Flowers and ferns: Coreopsis, Purple cone flower, Blazing star, Summer phlox, Great blue lobelia, Red baneberry, Blood root, Foam flower, Black cohosh
this page posted August 20, 2010