Natural Landscape
This landscape models what occurs in nature along a natural split rail fence. Birds perch on the fence and drop seeds that grow into shrubs and trees.
This naturally looking design incorporates the habitat features that will invite the birds.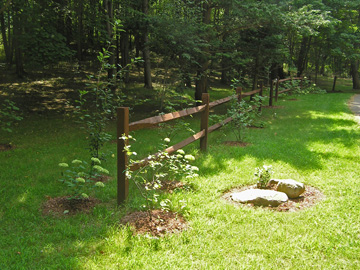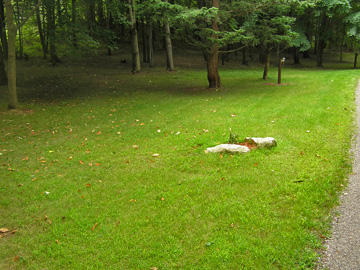 A stand of trees with sparse grass has now morphed into a haven for birds..
Plant list include American chokecherry, Serviceberry, Nannyberry, Black and Red elderberry, Smooth hydrangea, Witch hazel,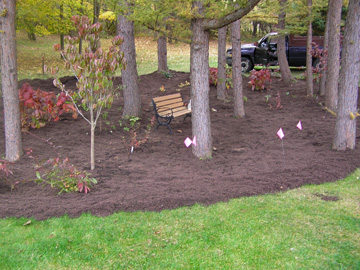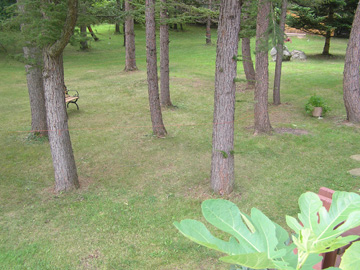 A barren grove of larch now becomes an inviting place to read a book or pondor nature.
Species list includes: Flowering dogwood, Pagoda dogwood, Red bud, Fringe tree, Sweet spire, Winterberry
this page posted March 28, 2011