Front Entrance
The plants at this house were poorly chosen, they quickly grew too large for the landscape. A renovation planting saved the desirable plants and reclaimed the front entrance.
Hummingbird Summer sweet, Pink Whisper potentilla and Henry's Garnet itea were planted. These choices won't get out of bounds, plus they provide fragrance and attractive flowers.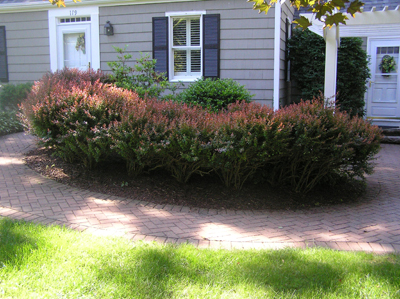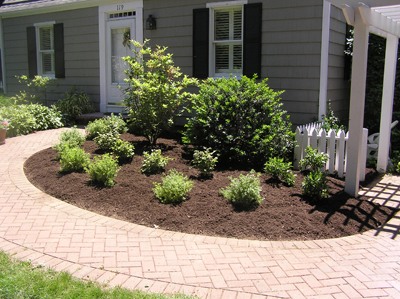 Before and after pictures. Which would you prefer?