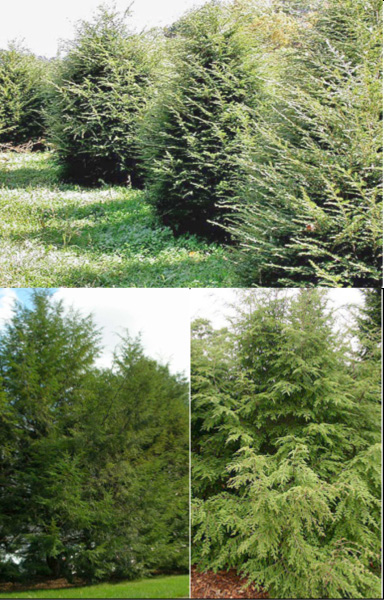 An ornamental and graceful conifer. with feathery foliage and attractive shape.  Can be used as a specimen tree, in groves or as a privacy hedge.  Also use as a screen for displaying flowers and fall color.
Hardy, fast growing and very shade tolerant.
Ornamental features:
Soft feathery needles.
Displays a distinctive weeping habit when young.
Tolerant of heavy shearing and pruning.
Wildlife value:
Provides important dense summer and winter cover.
Preferred nest site of many bird species.
Horticulture profile:
Zone 3 to 7.
Grows 60 to 80 ft Tall x 25 to 35 ft Wide.
Moderate to fast growth rate 12 to 18" per year
Long lived reaching 200 to 450 years
Prefers cool moist sites with fertile soils.
Adaptable to pH and soil conditions. 
Very shade tolerant
Native from Nova Scotia west to Wisconsin south to Delaware and in mountains to Georgia