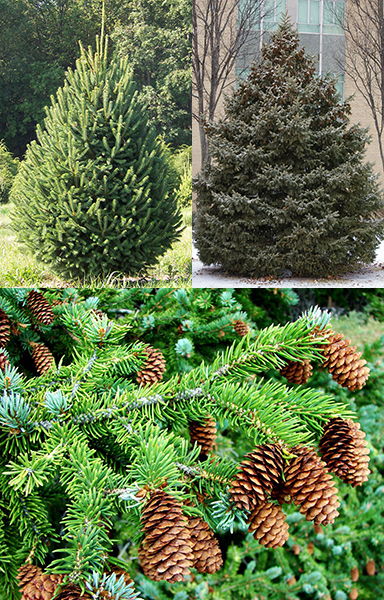 A native conifer that grows throughout the northern latitudes.  Offers dense compact form. Use as a specimen tree, in mass plantings, useful for screening and as a wind break. Very adaptable to difficult planting conditions.
Ornamental features:
Medium to fast growth rate in moist soils.
Short stiff bluish green needles.
Dense, broadly pyramidal compact form with stiff upright branches.
Easy to transplant under varied conditions.
Wildlife value:
Provides important winter cover for wildlife.  Used for nesting, roosting and winter cover. Seeds eaten by birds and rodents.
Short prickly needles are semi-resistant to deer browse.
Horticulture profile:
Zone 2 to 6
Grows 40 to 60 ft Tall x 15 to 20 ft wide.
Medium growth rate, 8 to 12 ft in 10 years.
Tolerant of a range of soil, moisture and pH conditions.
Tolerant of high wind, drought, heat and extreme cold.
Full sun or half shade.
Native to Alaska, northern Canada south to NY, MI, MN.