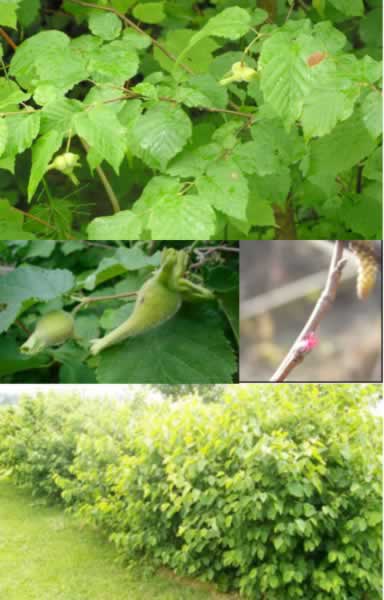 Valuable native wildlife shrub for foliage and nuts. Plant in mixed shrub border, in deer resistant plantings, woodland gardens and naturalized plantings. Works well as a natural hedge or wind break. 

Ornamental features:
Attractive pest free foliage.
Foliage is semi-resistant to deer browsing.
Nuts and flower catkins provide winter interest.
Nutritious edible nuts ½" diameter.
 
Wildlife value:
Edible nuts provide high energy food for small mammals and birds in fall, such as grouse, turkey and Blue jays.
Growth habit provides critical cover in the woodland understory providing nesting and resting cover.
Horticulture profile:
Zone 4 to 8
Multi-stemmed shrub grows to 6-10ft Tall x 6-8ft Wide.
Adaptable to varied soil conditions including acid to neutral pH soils.
Will grow in dense shade to full sun.
Spreads by root suckers forming colonies.
Transplant as container grown plant.
Native from Quebec south to Georgia