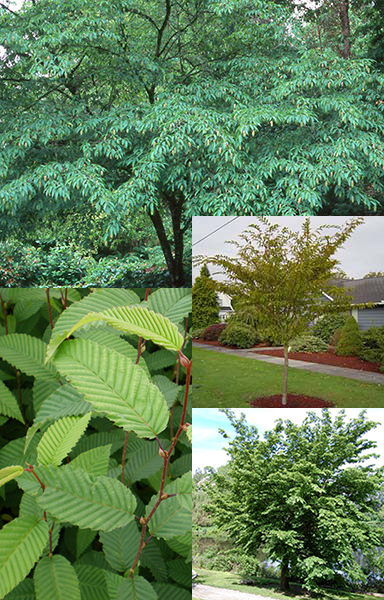 Japanese hornbeam is a caliber above all of the other hornbeams for its exceptional ornamental features.  It has dark green lance shaped leaves with very prominent veination. Lovely fan shaped branching pattern.  Use this tree as a specimen for shady spots and in the understory of larger trees.
Ornamental features:
Medium sized tree with dense wide spreading branches.
Broad pyramidal outline.
Striking leaves and shapely form are its prime attributes.
Horticulture profile:
Zone 3 to 5
Grows 20 to 30 ft Tall and 15 to 20 ft wide.
Grow in average to moist rich soils.
Is an shade tolerant understory tree in its native range
Half shade to full shade. Tolerates full sun
Native to Japan.