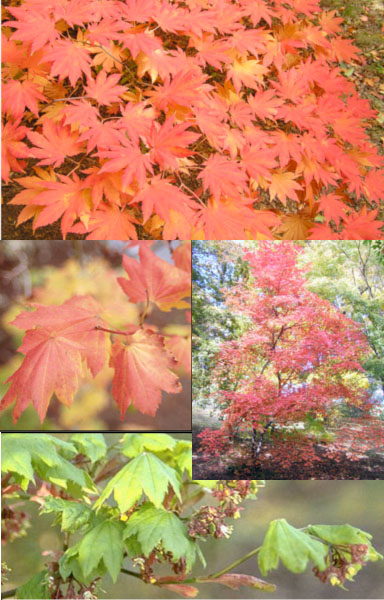 A small ornamental maple native to the Northwest.
Comparable in leaf, form and fall color to Japanese maple but much hardier.  Use as a specimen tree near a patio or courtyard.  Also useful planted in the shade or understory of taller trees.

Ornamental features:
Artistic natural form and branching pattern.
Maple shaped leaves similar to Japanese maple.
Exceptional fall color, yellow, orange and red.
Horticulture profile:
Zone 5 to 9
Grow 10 to 20ft Tall x 10 to 15 ft Wide.
Slow to medium growth rate, 1 to 1 1/2 ft per year.
Prefer moist well drained soils with circumneutral pH
Full sun to moderate and even deep shade.
Best fall color will develop if given afternoon shade.
Performs best if given some afternoon shade and kept from exposed windy sites.
Native to states of Washington, Oregon and California.