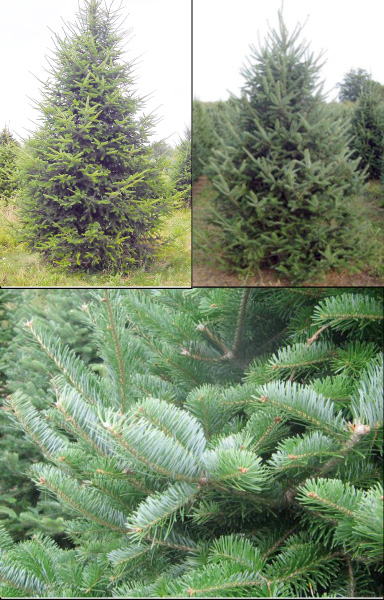 Balsam fir) develops into a handsome dense, pyramidal shaped conifer. Makes a lovely conifer for residential planting.  Plant it as a specimen in a cluster or use it for a hedge or windbreak.  Also widely used as a Christmas tree. Plant in average to moist well drained soils.
Ornamental features:
Foliage is lustrous dark green to bluish green with two white lines on the underside of the needles.
Flat soft 1" upward curving needles line the upper side of the twigs.
Develops full pyramidal form with little shearing.
Wildlife value:
Provides winter shelter for wildlife. Seeds eaten by small mammals and birds.
Can be found growing in swamps, cool north slopes and extreme conditions on windswept mountain tops
Horticulture profile:
Zone 3 to 7
Grows 40 to 55 ft Tall x 20 to 25 ft wide.
Slow to medium growth rate, 6" to 1 ft per year.
Prefers well-drained but moist slightly acidic soils.
Grows best in a cool climate with consistent moisture. Extremely cold hardy but not drought or heat tolerant.
Full sun to half shade.
Native to the northern high elevation parts of New York and New England and throughout eastern Canada.