Species Name:

Schizachyrium

scoparium
Common Name: Little Blue Stem
Zone: 4 to 9
Light: Full Sun to Partial Sun
Soil Moisture: Dry to Medium
Soil Types: Sand, Loam
Fertility: Poor to Medium
pH: 5.5 to 7.0
Bloom Time: September - October
Habit:
A warm season clump forming grass with bluish green foliage that turns a stunning crimson fall color. Little blue stem can be used as an ornamental grass, in mass plantings as an accent or in mixed perennials plantings.

The seed heads mature from September-October providing an important food source for many types of wildlife as well as desirable winter interest.

The stiff stems of the plant remain upright throughout the growing season providing valuable nesting cover during summer and protection from predators and extreme weather during winter. Little bluestem is the backbone of the prairie community. It is the most abundant grass in any native prairie.

Its structure and clump forming nature provides physical support for many prairie wildflowers and space between clumps for other plants to grow. As a warm season grass little blue stem is slow to emerge in the spring waiting for the heat of summer to put on a burst of late season growth.

Its deep soil enriching root system makes it practically immune to drought. It grows in nearly any well drained soil from dry to moist and from poor to rich.

It is long lived and adaptable and will reseed and spread in suitable habitat. It is native to all but a few far western states.
<![if !vml]>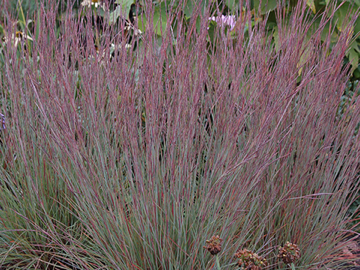 <![endif]>
Blue-green foliage of Little bluestem

<![if !vml]>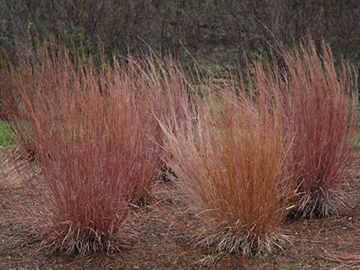 <![endif]>
Little bluestem in winter

<![if !vml]>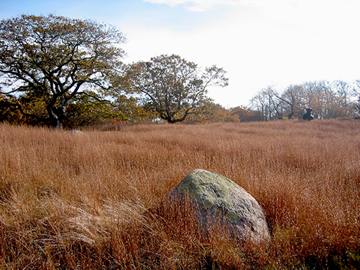 <![endif]>
Little bluestem prairie in winter